Predictive comparative antibiotic resistance (AMR) profiles of rhizobacteria genes using CARD: a bioinformatics approach
Abstract
Members of the Plant Growth Promoting Rhizobacteria (PGPR) have been severally implicated as excellent growth enhancers, yield promoters as well as bio-fertilizers. A study on antibiotics surveillance of PGPR is urgently needed as caution towards its continued usage in Bio-science and Agro-allied. Antimicrobial resistance has become a great concern in agriculture and public health. The detection and characterization of antimicrobial resistance move from targeted culture and enzyme-based reaction to high-throughput metagenomics; acceptable resources for the analysis of large-scale information area unit as an expected rescue. The excellent bioinformatics tool newly curated for Antibiotic Resistance information (CARD; https://card.mcmaster.ca) could be a curated hub and resource-providing-referenced server for deoxyribonucleic acid and protein sequences as well as detection models on the molecular radar for antimicrobial resistance. This study employed CARD as pathogenomics repertoires for high-quality reference information on retrieving antibiotics resistance information on twenty-two carefully-selected members of Rhizobacter from NCBI. NCBI and CARD on-line platform were employed in polishing of antiobitics resistance info of selected PGPR genera such as Leguminosarum, Azotobacter, Azospirillum, Erwinia, Mesorhizobium, Flavobacterium Paenibacillus Polymyxa, Bacilli mycoides, B. subtilis, and Burkholderia pseudomallei among others. The data generated showed evidence that these rhizobacteria could be resistant to certain drug classes under a different Antimicrobial Resistance (AMR) Gene families using different phyto-pathogenic genes (ARO terms) using different resistance mechanisms. This distinctive platform provides bioinformatics tool that bridges antibiotic resistance considerations, which could be a fallback for policies in healthcare, agriculture and the environment.
Keywords
Plant Growth Promoting Rhizobacteria (PGPR); Comprehensive Antibiotic Resistance Database (CARD); Antimicrobial Resistance (AMR); Phyto-pathogenic; Metagenomics; Bio-fertilizers
References
Singh JS. Plant growth promoting rhizobacteria. Resonance. 2013 Mar 1;18(3):275-281.
Jadhav HP, Shaikh SS, Sayyed RZ. Role of hydrolytic enzymes of rhizoflora in biocontrol of fungal phytopathogens: an overview. In: Mehnaaz S (ed) Rhizotrophs: plant growth promotion to bioremediation. Singapore:Springer; 2017.pp.83–203.
Glick BR. Bacteria with ACC deaminase can promote plant growth and help to feed the world. Microbiology Research. 2014;169: 30 9.
Geetha K, Rajithasri AB, Bhadraiah B. Isolation of Plant growth promoting rhizo bacteria from rhizosphere soils of green gram, biochemical characterization and screening for antifungal activity against pathogenic fungi. International Journal of Pharmaceutical Science Invention. 2014;3(9):47-54.
Glick BR, Cheng Z, Czarny J,Duan J. Promotion of plant growth by ACC deaminase-producing soil bacteria. European Journal of Plant Pathology. 2007;119: 329–39.
Glick BR. The enhancement of plant growth by free-living bacteria. Can J. Microbiol. 2005;41: 109–117.
Bloemberg GV, Lugtenberg BJJ. Molecular basis of plant growth promotion and biocontrol by rhizobacteria. Current Opinion Plant Biology. 2001;4:343-350.
Gwyn AB. Plant-Associated bacteria: survey, molecular phylogeny, genomics and recent advances. . Springer(Dordrecht):InPlant-associated bacteria; 2006.pp.1-56.
Ghodsalavi B, Ahmadzadeh M, Soleimani M, Madloo PR, Taghizad-Farid R. Isolation and characterization of rhizobacteria and their effects on root extracts of Valeriana officinalis. Australian Journal of Crop Science. 2013;7(3): 338-344.
Bloemberg GV, Lugtenberg BJ, Dekkers L. Molecular determinants of rhizosphere colonization by Pseudomonas. Ann Rev Phytopathol. 2001;38: 461-490.
Carmona-Hernandez S, Reyes-Pérez JJ, Chiquito-Contreras RG, Rincon-Enriquez G, Cerdan-Cabrera CR, Hernandez-Montiel LG. Biocontrol of postharvest fruit fungal diseases by bacterial antagonists: A review. Agronomy. 2019 Mar;9(3):121.
Podile AR, Kishore GK. Plant growth-promoting rhizobacteria. In: Gnanamanickam SS(ed). Springer (Netherlands):Plant-Associated Bacteria; 2006:p.195-230.
Bhardwaj D, Ansari M, Sahoo RK, Tuteja N. Bio fertilizers function as key player in sustainable agriculture by improving soil fertility, plant tolerance and crop productivity. Microbial. Cell Fact. (2014);13(66):pp. 1-10.
Camacho C, Coulouris G, Avagyan V, Ma N, Papadopoulos J, Bealer K, Madden TL. BLAST: architecture and applications. BMC Bioinformatics. 2009;10:421. doi:10.1186/1471-2105-10-421
Ahmad S, Tahir I, Shahri W. Effect of different storage treatments on physiology and postharvest performance in cut scapes of three Iris Species. J Agric Sci Technol. 2013;15:323-331.
Droby S, Wisniewski M, Macarisinb D, Wilson C. Twenty years of postharvest biocontrol research: Is it time for a new paradigm? Postharvest Biology and Technology. 2009;52:137–145.
Kaplan D, Maymon M, Agapakis CM, Lee A, Wang A, Prigge BA. A survey of the microbial community in the rhizosphere of the dominant plant of the negev desert, Zygophyllumdumosum boiss using cultivation-dependent and independent methods. Am J Bot. 2013;100:1713–1725. doi: 10.3732/ajb.1200615.
Yashoda K, Manasa M, Vivek MN, Kekuda TP. Inhibitory effect of some plants of Western Ghats of Karnataka against Colletotrichum capsici. Science, Technology and Arts Research Journal. 2014 Aug 22;3(2):76-82.
Lema AA, Mudansiru A, Alexander BA, Sakinatu MJ. Evaluation of fungal species isolated from three different varieties of pepper (Capsicum chinense, C. frutescens and C. annum L.) in Dutsin-ma, Katsina State. Annals of Biological Sciences . 2018;6(1): 13-17.
Zankari E, Hasman H, Cosentino S, Vestergaard M, Rasmussen S, Lund O, Aarestrup FM, Larsen MV. Identification of acquired antimicrobial resistance genes. J Antimicrob Chemother. . 2012;67:2640 –2644.
McArthur AG, Waglechner N, Nizam F, Yan A, Azad MA, Baylay AJ, et al.. The comprehensive antibiotic resistance database. Antimicrob Agents Chemother. 2013;57(7):3348-57.
Baquero F, Tedim AS, Coque TM. Antibiotic resistance shaping multi-level population biology of bacteria. Frontiers in microbiology. 2013 Mar 6;4:15.
Gaby JC, Buckley DH. A comprehensive evaluation of PCR primers to amplify the nifH gene of nitrogenase. PloS one. 2012 Jul 25;7(7):e42149.
Federhen S. The NCBI taxonomy database. Nucleic Acids Res. 2012;40:D136 –D143.
Liu B, Pop M. ARDB–Antibiotic Resistance Genes Database. Nucleic Acids Res. 2009;37:D443–D447.
Eddy SR. Accelerated Profile HMM searches. PLoS Computational Biology. 2011;7:e1002195. doi:10.1371/journal.pcbi.1002195.
Figueiredo MV, Burity HA, Martínez CR, Chanway CP. Alleviation of drought stress in the common bean (Phaseolus vulgaris L.) by co-inoculation with Paenibacillus polymyxa and Rhizobium tropici. Applied soil ecology. 2008 Sep 1;40(1):182-8.
Koumoutsi A, Chen XH, Henne A, Liesegang H, Hitzeroth G, Franke P, Vater J, Borriss R. Structural and functional characterization of gene clusters directing nonribosomal synthesis of bioactive cyclic lipopeptides in Bacillus amyloliquefaciens strain FZB42. Journal of bacteriology. 2004 Feb 15;186(4):1084-96.
Jia B, Raphenya AR, Alcock B, Waglechner N, Guo P, Tsang KK, Lago BA, Dave BM, Pereira S, Sharma AN, Doshi S. CARD 2017: expansion and model-centric curation of the comprehensive antibiotic resistance database. Nucleic acids research. 2016 Oct 25:gkw1004.
Alcock BP, Raphenya AR, Lau TT, Tsang KK, Bouchard M, Edalatmand A, Huynh W, Nguyen AL, Cheng AA, Liu S, Min SY. CARD 2020: antibiotic resistome surveillance with the comprehensive antibiotic resistance database. Nucleic acids research. 2020 Jan 8;48(D1):D517-25.
Gupta SK, Padmanabhan BR, Diene SM, Lopez-Rojas R, Kempf M, Landraud L, Rolain JM. ARG-ANNOT, a new bioinformatic tool to discover antibiotic resistance genes in bacterial genomes. Antimicrobial agents and chemotherapy. 2014 Jan 1;58(1):212-20.
Zankari E, Hasman H, Cosentino S, Vestergaard M, Rasmussen S, Lund O, Aarestrup FM, Larsen MV. Identification of acquired antimicrobial resistance genes. Journal of antimicrobial chemotherapy. 2012 Nov 1;67(11):2640-4.
DOI:
https://doi.org/10.36462/H.BioSci.20223
Refbacks
There are currently no refbacks.
Copyright (c) 2020 Micheal et al.

This work is licensed under a
Creative Commons Attribution 4.0 International License
.
...........................................................................................................................................................

Other "Highlights in" Journals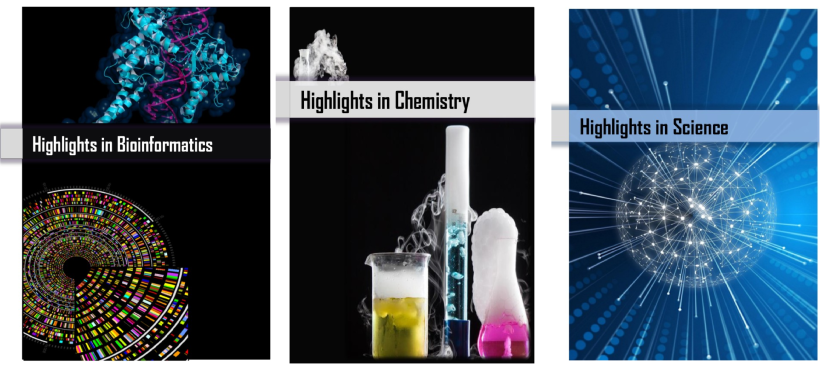 Highlights in Bioinformatics              Highlights in Chemistry                 Highlights in Science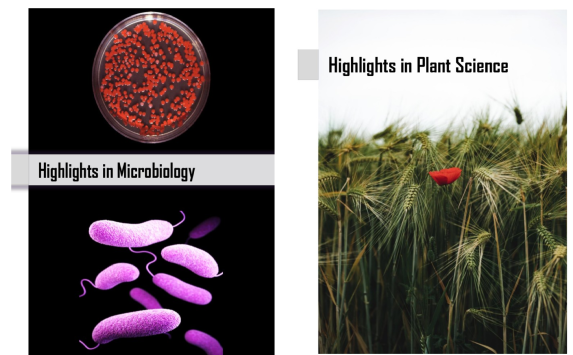 Highlights in Microbiology              Highlights in Plant Science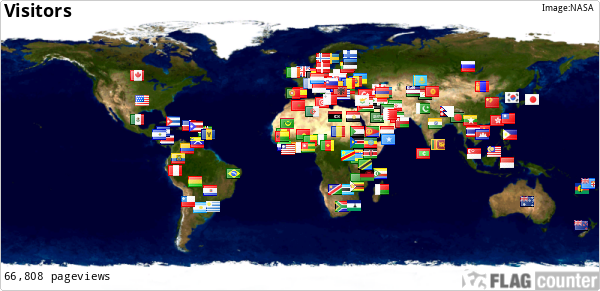 ........................................................................................................................................

International Library of Science "HighlightsIn" is an Open Access Scientific Publishers, aiming to science and knowledge support