Topical Saudi Arabia Talh honey (Acacia nilotica) on surgical wound healing activity
Abstract
Honey has been documented as the oldest traditional medicine. It has been effective in suppressing inflammation, wound repair enhancer, and rapid autolytic debridement. The aim of this investigation was to evaluate the role of Saudi Arabia Talh honey (Acacia nilotica) dressing as a good alternative in care of diabetic foot (DFU) healing activity for twenty patients, wound total bacterial count, and serum cytokines levels (IFN-γ, IL-1, and IL-6). The results showed that Talh honey stimulates the wound healing process, broad-spectrum antibacterial activity, and reduction in the proinflammatory cytokines IFN-γ, IL-1, and IL-6 levels. It could be concluded that Talh honey bioactivities enhance wound healing by promoting tissue growth leading to wound repair, antibacterial, and reduction of inflammation.
Keywords
Honey, Wound healing, Cytokines, Total bacterial count
References
Imran M, Hussain MB, Baig M. A randomized, controlled clinical trial of honey-impregnated dressing for treating diabetic foot ulcer. Journal of the College of Physicians and Surgeons Pakistan. 2015;25(10):721-725.
Hegazi AG, Al Guthami FM, Al Gethami AF, Abd Allah FM, Saleh AA, Fouad EA. Potential antibacterial activity of some Saudi Arabia honey. Veterinary world. 2017;10(2):233-237.
Yaghoobi R, Kazerouni A, Kazerouni O. Evidence for clinical use of honey in wound healing as an anti-bacterial, anti-inflammatory anti-oxidant and anti-viral agent: a review. Jundishapur journal of natural pharmaceutical products.2013;8(3):100–104.https://doi.org/10.17795/jjnpp-9487
Saha A, Chattopadhyay S, Azam M, Sur PK. The role of honey in healing of bedsores in cancer patients. South Asian journal of cancer. 2012;1(2):66–71.https://doi.org /10.4103/2278-330X.103714
Vijaya KK, Nishteswar K. Wound healing activity of honey: A pilot study. Ayu. 2012 Jul;33(3):374–377. https://doi.org/10.4103/0974-8520.108827
Brölmann FE, Ubbink DT, Nelson EA, Munte K, Van Der Horst CM, Vermeulen H. Evidence‐based decisions for local and systemic wound care. British Journal of surgery. 2012 Sep;99(9):1172-1183.
Ramirez-Acuña JM, Cardenas-Cadena SA, Marquez-Salas PA, Garza-Veloz I, Perez-Favila A, Cid-Baez MA, Flores-Morales V, Martinez-Fierro ML. Diabetic foot ulcers: Current advances in antimicrobial therapies and emerging treatments. Antibiotics. 2019 Dec;8(4):193. https://doi.org/10.3390/antibiotics8040193
Clark WC. Pain Measurement. Susanne Bennett Clark PhD, in Pain Management Secrets (Third Edition) ; 2009; Argoff CE. and McCleane G. Pain management secrets. – 3rd ed. / [edited by] Charles E. Argoff, Gary McCleane. p.. WL 18.2 P144 2010] RB127.P33239 2010 6160.0472 –dc22
Hegazi AG, Al Guthami FM, Al Gethami AFM, Fouad EA, Abdou AM. Antibacterial activity and characterization of some Egyptian honey of different floral origin. Bulgarian Journal of Veterinary Medicine. 2019; 1-13.
Louveaux J, Maurizio A, Vorwhol G. Methods of melissopalynology. Bee World. 1978 ;59:139–157.
Quinn PJ, Carter ME, Markey B, et al. Clinical veterinary microbiology. London: Wolfe Publishing Ltd; 1994.
Clarke ML, Burton RL, Hill AN, Litorja M, Nahm MH, Hwang J. Low-cost, high-throughput, automated counting of bacterial colonies. Cytometry. Part A: the journal of the International Society for Analytical Cytology. 2010;77(8):790–797.
Mansfield KG, Fox JG. Chapter 16-Bacterial Diseases. The Common Marmoset in Captivity and Biomedical Research. American College of Laboratory Animal Medicine. 2019; 265-287.
Hegazi AG, Al Guthami FM, Al Gethami AF, El Fadaly HA. Beneficial effects of capparis spinosa honey on the immune response of rats infected with toxoplasma gundii. Journal of pharmacopuncture. 2017 Jun;20(2):112.
Moore OA, Smith LA, Campbell F, Seers K, McQuay HJ, Moore RA. Systematic review of the use of honey as a wound dressing. BMC complementary and alternative medicine. 2001 Dec 1;1(1):2.
Wang C, Guo M, Zhang N, Wang G. Effectiveness of honey dressing in the treatment of diabetic foot ulcers: A systematic review and meta-analysis. Complementary Therapies in Clinical Practice. 2019;34:123-131.
Moghazy AM, Shams ME, Adly OA, Abbas AH, El-Badawy MA, Elsakka DM, Hassan SA, Abdelmohsen WS, Ali OS, Mohamed BA. The clinical and cost effectiveness of bee honey dressing in the treatment of diabetic foot ulcers. Diabetes Research and Clinical Practice. 2010; 89(3):276-281.
Bowler PG, Duerden BI, Armstrong DG. Wound microbiology and associated approaches to wound management. Clinical microbiology reviews. 2001;14 (2):244–269.
Shukrimi A, Sulaiman AR, Halim AY, Azril A. A comparative study between honey and povidone iodine as dressing solution for Wagner type II diabetic foot ulcers. Medical Journal of Malaysia. 2008;63:44-6.
Cooper R. Honey for wound care in the 21st century. Journal of Wound Care. 2016;25(9): 544–52
Tonks AJ, Cooper RA, Jones KP, Blair S, Parton J, Tonks A. Honey stimulates inflammatory cytokine production from monocytes. Cytokine. 2003 Mar 7;21(5):242-247.
Tisoncik JR, Korth MJ, Simmons CP, Farrar J, Martin TR, Katze M G. Into the eye of the cytokine storm. Microbiology and molecular biology reviews: MMBR. 2012;76(1):16–32.
Zhang JM, An J. Cytokines, inflammation, and pain. International anesthesiology clinics. 2007;45(2):27–37. https://doi.org/10.1097/AIA.0b013e318034194e
Abd Al Saheb ZA. The effects of honey on phagocytic activity against Staphylococcus aureus. Journal of Kerbala University. 2011;9 (3): 335-339.
Al-Waili NS, Haq A. Effect of honey on antibody production against thymus-dependent and thymus-independent antigens in primary and secondary immune responses. Journal of Medicinal Food. 2004;7(4):491-494.doi:10.1089/jmf.2004.7.491
Almasaudi SB, Al-Nahari A, Abd El-Ghany E, Barbour E, Al Muhayawi SM, Al-Jaouni S, Azhar E, Qari M, Qari YA, Harakeh S. Antimicrobial effect of different types of honey on Staphylococcus aureus. Saudi journal of biological sciences. 2017;24 (6):1255–1261.
Mandal MD, Mandal S. Honey: its medicinal property and antibacterial activity.Asian Pacific journal of tropical biomedicine.2011;1(2):154–160.https://doi.org/10.1016/S2221-1691(11)60016-6
Kalakattawi A, Al Attas SG, Edris S, Abdel Azeiz AZ, AlGuthami AF, Hegazi AG, Almasaudi SB, Al-Hindi RR, Bahieldin A. In vitro Anti-candida Activity of Different Saudi Honeys and Honey Mixed with Taifi Rose Oil. Biosciences Biotechnology Research Asia. 2019;16(4): 779-787.
Cooper R. The use of honey in diabetic foot ulcers. The Diabetic Foot Journal. 2017;20(3): 154–9.
Nuwa MS, Alivian GN, Utama JEP, Fatarona A. Effectiveness of honey in treatment of diabetic foot ulcer: A systematic review. 8th International Nursing Conference "Education, Practice and Research Development in Nursing; 2018.
Zubair M, Ahmad J. Role of growth factors and cytokines in diabetic foot ulcer healing: A detailedreview. Reviews in Endocrine and Metabolic Disorders. 2019;20:207–217.
Molan PC, Russell KM. Non peroxide antibacterial activity in some New Zealand honey. Journal of Apicultural Research. 1988; 27: 62-67.
Nour ME. Some factors affecting quality of Egyptian honeys (Thesis), Faculty of Agriculture, Cairo University; 1988.
Brady N, Molan P, Bang L. A survey of non-manuka New Zealand honeys for antibacterial and antifungal activities. Journal of apicultural research. 2004 Jan 1;43(2):47-52.
Mercan N, Guvensen A, Celik A, Katircioglu H. Antimicrobial activity and pollen composition of honey samples collected from different provinces in Turkey. Natural Product Research. 2007;21:187-195.
Hentges D. Anaerobes as normal flora. In: Finegold S M, George W L, editors. Anaerobic infections in humans. San Diego (Calif): Academic Press, Inc. ;1989. pp.37–53.
Duerden B I. Virulence factors in anaerobes. Clinical Infectious Diseases.1994;18:253–259.
Brook I, Frazier EH. Aerobic and anaerobic microbiology of chronic venous ulcers. International Journal of Dermatology.1998; 37:426–428.
DOI:
https://doi.org/10.36462/H.BioSci.20220
Refbacks
There are currently no refbacks.
Copyright (c) 2020 Hegazi et al.

This work is licensed under a
Creative Commons Attribution 4.0 International License
.
...........................................................................................................................................................

Other "Highlights in" Journals
Highlights in Bioinformatics              Highlights in Chemistry                 Highlights in Science
Highlights in Microbiology              Highlights in Plant Science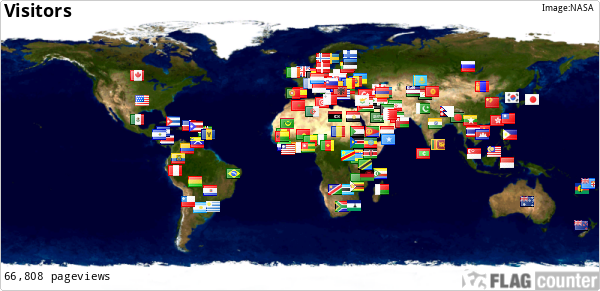 ........................................................................................................................................

International Library of Science "HighlightsIn" is an Open Access Scientific Publishers, aiming to science and knowledge support