Natural Anophelin mosquito repellents and phytochemical analysis of ethanol and hexane leaf extracts from four plant species
Abstract
Currently mosquitoes control is the cornerstone to minimize the rising number of mosquito borne diseases. There is an urgent need looking for alternatives to the current reliance on synthetic insecticides for the vectors control. Application of active toxic agents from plant extracts as an alternative control strategy was available from ancient times. These are non-toxic, easily available at affordable prices, biodegradable and show broad-spectrum target-specific activities against different species of vectors. Natural products with repellency properties are urgently needed. An insect repellent works by masking human scent, and a number of natural and synthetic mosquito repellents were studied. The main aim of this study was to identify the phytochemicals and compare their potentials as mosquito repellents from the ethanol (Et. OH) and hexane (hex) leaf extracts (LEs) of Ocimum basilicum, Coleus forskohlii, Eucalyptus camaldulensis and Cymbopogon flexuosus under laboratory conditions at 50 and 100% concentrations. Phytochemical analysis showed that alkaloids, saponins, flavonoids, terpenes, tannins and terpenoids were present/or absent in the 4 plant-LEs. At 50% concentration of Et. OH extracts, C. forskohlii exhibited higher repellency potential on Anopheles gambiae with protection time of 137.3 min, while O. basilicum, E. camaldulensis and Cy. flexuosus registered protection time of 30.6, 15.3 and 19 min, respectively. At 100% concentration of ethanol- extracts, C. forskohlii caused the highest protection time against the vector with protection time of 182 min. O. basilicum, E. camaldulensis and Cy. flexuosus were equally less potent against the insect, with protection time 42.6, 32.6 and 28 min, respectively. Regarding hex-extract, at 50% concentration of C. forskohlii, the highest repellency potential , with protection time of 174 was registered, while O. basilicum, E. camaldulensis and Cy. flexuosus registered protection times of 44, 18 and 28.6 min, respectively. However, the 100% concentration of Et. OH-extracts of, C. forskohlii and O. basilicum exhibited the highest protection time, with protection times of 228 and 116min, respectively. E. camaldulensis and Cy. flexuosus were less potent, with protection times 28.6 and 54.6 min, respectively. The EOs of C. forskohlii and O. basilicum L EOs proved to have potentials as repellency agents against Anopheles. GC-MS analysis of the extracts identified the compounds of both solvents extracts and the terpens were the major compounds. According to the results, further studies are required, especially on the extracts of basil and coleus since they proved to be effective.
Keywords
Mosquito repellent, Anopheles, Essential oils, Sweet Basil, Wild Thyme, Kafure, Lemon Grass
References
Soonwera M, Phasomkusolsil S. Mosquito repellent from Thai essential oils against dengue fever mosquito (Aedes aegypti (L.)) and filarial mosquito vector (Culex quinquefasciatus(Say)). African Journal of Microbiology Research. 2014; Vol. 8(17), pp. 1819-1824.
Madhumathy AP, Aivazi AA, Vijayan VA. Larvicidal efficacy of Capsicum annum against Anopheles stephensi and Culex quinquefasciatus. J Vector Borne Dis. 2007; 44: 223-226.
Kumar SV, Mani P, John BTMM, Ravi KG. Mosquito larvicidal, oviposition deterrent and repellent properties of Acalypha indica L. extracts against Aedes aegypti, Anopheles stephensi and Culex quinquefasciatus. International Journal Medicine Bioscience. 2012; No 1: 33-41
Salih AOA, Salih MM, Ali MM. Bioassay of Herbal Mosquito Repellent Formulated from the Essential Oil of Ocimum Basilicum. American Journal of Applied Chemistry. 2018; Vol. 6, No. 4, pp. 132-141.
Peterson C, Coats J. Insect repellents- past, present and future, review the history of insect repellents from the 1920s down to recent work on plant-derived repellents. Pesticide Outlook .2001; 154-158pp.
Das NG, Baruah I, Talukdar PK, Das SC. Evaluation of botanicals as repellents against mosquitoes. Journal of Vector Borne Disease. 2003;40: 49-53.
Pronczuk J, Bruné MN, Gore F. Children"s Environmental Health in Developing Countries. In Encyclopedia of Environmental Hea- lth. Jerome O. Nriagu, ed. 2011, Pp. 601–610.
Curtis CF. Personal protection methods against vectors of disease. Rev Med Vet Entomol, 1992; 80: 543-553.
Choochote W, Chaithong U, Kamsuk K, Jitpakdi A, Tippawangk- osal P, Tuetun B, Champakaew D, Pitasawat B. Repellent activity of selected essential oils against, Aedes aegypti. Fitoterapia. Fitoterapia. 2007; 78:359-364.
Trongtokit Y, Curtis CF, Rongsriyam Y. Efficacy of repellent products against caged and free flying Anopheles stephensi mosqu- itoes. Southeast Asian J Trop. Med Public Health, 2005; 36:1423-1431.
Frances SP, Klein TA, Hildebrandt DW, Burge R, Noigamol C, Eikarat N, Sripongsai B, Wirtz RA. Laboratory and field evaluation of deet, CIC-4 and AI3-3722O against Anopheles dirus (Diptera: Culicidae) in Thailand. J Med Entomol. 1996; 33:511-515.
Balbaa AY, Zaki AY, Shamy AM. Qualitative and quantitative study of the flavonoid content of the different organs of Sophora japonica at different stages of development. Planta Med. 1974; 25: 325–330.
Harborne AJ. Phytochemical Methods: A Guide to Modern Techniques of Plant Analysis. 3rd ed. Springer Netherlands; 1998.
Teklani PWNN, Perera BGK. Mosquito Repellent and Larvicidal Activities of Acalypha Indica Leaf Extracts. Int. J Pharm. Pharmacol. 2017; 1(2): 107.
Coker HB, Chukwuanim CM, Ifudu ND, Aina BA. The Malaria Scourge, Concepts in Disease Management. Nig. J. Pharm. 2000; 32: 19-47.
Baba G, Lawal AO, Shariff HB. Mosquito repellent activity and phytochemical characterization of essential oils from Striga hermonthica, Hyptis spicigera and Ocimum basilicum leaf extracts. British Journal of Pharmacology and Toxicology. 2012 Apr 25; 3(2) :43-8..
Pandey SK, Shikha U, Tripathi AK. Insecticidal and repellent activities of thymol from the essential oil of Trachyspermum ammi (Linn) Sprague seeds against Anopheles stephensi. Parasitol Res. 2009; 105(2):507-512.
Gonzalo Ortiz de Elguea-Culebras; Raúl Sánchez-Vioque; María Isabel Berruga; David Herraiz-Peñalver and Omar Santana-Méridas. Antifeedant effects of common terpenes from Mediterranean aromatic plants on Leptinotarsa decemlineata. Journal of Soil Science and Plant Nutrition. 2017; 17 (2), 475-485.
Won-Sik C, Byeoung-Soo P, Sae-Kwang K, Sung-Eun L. Repellent activities of essential oils and monoterpenes against culex pipiens pallens, Journal of the American M osquito Control Association. 2002;Vol.18, No.(4):348-351.
James AK, Mark VD, Manuel FB. 1,8-Cineole (Eucalyptol), a mosquito feeding and ovipositional repellent from volatile oil of Hemizonia fitchii (Asteraceae). Journal of Chemical Ecology. 1987(13), pp:2131–2141.
Banthorpe DV. Classification of Terpenoids and General Procedures for their Characterization. In: Charlwood, B.V. and D.V. Banthorpe, (Eds.), Methods in Plant Biochemistry. Terpenoids. Academic, London, 1991; 7: 1-41.
Heinrich M, Pieroni A, Bremner P. "Medicinal Plants and Phytomedicines" In: The Cultural History of Plants. Taylor and Francis, New York, Routledge, 2005;pp: 205-238.
Fathelrahman IE. Effect of organic extracts of Cafure leaves (Eucalyptus camaldulensis Dehn.) on mosquitoes (Anopheles arabiensis Patton.)Gezira Journal of Agricultural Science, 2011; Vol., 9 No2.
Slavenko G, Dejan O, Maria C, Emilija J, Dušan B, Kristina B, Neda MD. Variation of essential oil composition of Eucalyptus Camaldulensis (Myrtaceae) from the Montengero Coastline, BIBLID: 1450-7188 (2010) 41, 151-158.
Baldacchino F, Tramut C, Salem A, Lienard E, Deletre E, Franc M, Martin T, Duvallet G, Jay-Robert P. The repellency of Lemongrass oil against stable flies tested using video tracking, Parasite, 2013; 20:21.
Prabhakar K, Kinnera K, Priya KK, Peele KA. Investigation of the repellence activity of Bio-out, A natural mosquito repellent. International Journal of Life Sciences, Biotechnology and Pharma Research. 2013; 2:3.
Bhupen K, Somi B, Sharma AK. Plant essential oils as mosquito repellent: A Review. International Journal of Research and Development in Pharmacy and Life Sciences, 2013; 3(1): 741-747.
Vinutha M, Suchetha M. and K. J. Thara Saraswathi. Effect of different a biotic stress on essential oil yield from aerial part of Cymbopogon flexuosus (NEES EX STEUD) WATS. Int. J. Adv. Res. 2016; 4(12), 1490-1504.
Annamaria G, Pietro De M, Giuseppe G, Luca MC, Sara P. Secondary Metabolite Profile, Antioxidant Capacity, and Mosquito Repellent Activity of Bixa orellana from Brazilian Amazon Region, Journal of Chemistry Volume 2013; /Article ID 409826/ 10 pages https://doi.org/10.1155/2013/409826.
DOI:
https://doi.org/10.36462/H.BioSci.202107
Refbacks
There are currently no refbacks.
Copyright (c) 2021 Adam et al.

This work is licensed under a
Creative Commons Attribution 4.0 International License
.
...........................................................................................................................................................

Other "Highlights in" Journals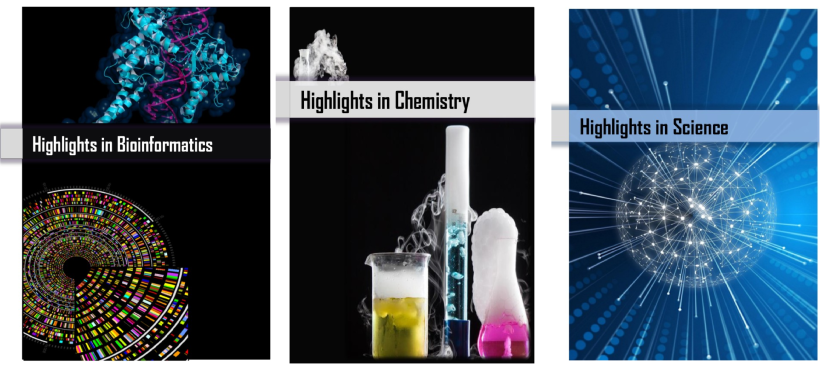 Highlights in Bioinformatics              Highlights in Chemistry                 Highlights in Science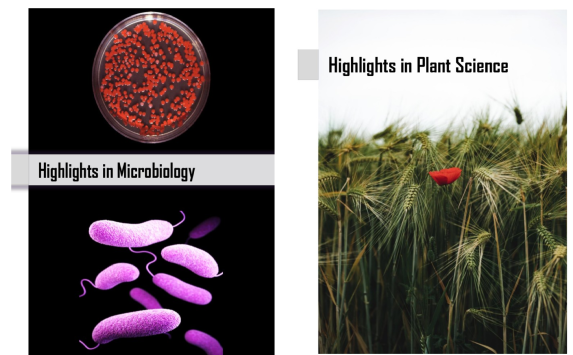 Highlights in Microbiology              Highlights in Plant Science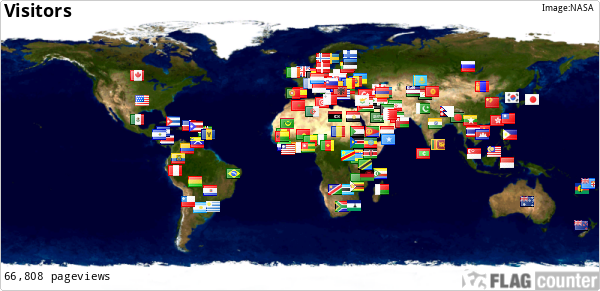 ........................................................................................................................................

International Library of Science "HighlightsIn" is an Open Access Scientific Publishers, aiming to science and knowledge support