The effect of Qatada (Acacia hamulosa) honey from Saudi Arabia on the steps of pilonidal sinus healing
Abstract
The purpose of this study was to provide more light on the effect of Qatada (Acacia hamulosa) honey from Saudi Arabia as a dressing on pilonidal sinus wound healing, antibacterial activity, and cytokine levels. The results revealed that the pH of 3.56 of tested honey, where glucose was 378 mmol/l also the specific gravity was 1.435, while contents of total phenolic and flavonoid and DPPH activity (32.15 mg GAE/100 g honey), (54.27 mg RE/100 g honey) and (127.83 mg/ml) respectively. The mean duration of pilonidal sinus wounds to be ready for surgical closure was 43.5 days in the control (standard dressing) group where the honey dressing group was 28.5 days. Less pain, edema, and foul-smelling discharge were expressed in the honey group if compared with the standard dressing group. The total bacterial count was 9 × 109 at the begging of the experiment then it reduced after the application of standard dressing traditional therapy to (9 ×105) and honey treatment group (9 ×102) after 21 days post-treatment. Significant reduction (p<0.05) was observed in serum TNFα(-52), IL6 - 46), and IL-17 (-60) relatively to pre-treatment values. Based on our findings, we may conclude that Qatada honey bioactivities aided wound healing by increasing tissue growth while decreasing overall bacterial count and inflammation.
Keywords
Antibacterial activity, Cytokines, Pilonidal sinus, Honey, Healing
References
Hegazi AG. Medical importance of bee products. Uludağ Arclk Dergisi. 2012;12(4):136-46.
Ghramh HA, Khan KA, Ahmed Z, Ansari MJ. Quality evaluation of Saudi honey harvested from the Asir province by using high-performance liquid chromatography (HPLC). Saudi Journal of Biological Sciences. 2020 Aug 1;27(8):2097–105.
Alvarez-Suarez JM, Gasparrini M, Forbes-Hernndez TY, Mazzoni L, Giampieri F. The Composition and Biological Activity of Honey: A Focus on Manuka Honey. 2014;3:420–32.
Muhammad A, Odunola OA, Ibrahim MA, Sallau AB, Erukainure OL, Aimola IA, Malami I. Potential biological activity of acacia honey. Front. Biosci.(Elite Ed.). 2016 Jan 1;8:351-7.
Aliyu M, Odunola OA, Farooq AD, Mesaik AM, Choudhary MI, Erukainure OL, et al. Fractionation of acacia honey affects its antioxidant potential in vitro. Journal of Acute Disease. 2012 Jan 1;1(2):115–9.
Aliyu M, Odunola OA, Farooq AD, Mesaik AM, Choudhary MI, Azhar M, Asif MM, Erukainure OL. Antioxidant, mitogenic and immunomodulatory potentials of acacia honey. Nutritional Therapy & Metabolism. 2014 Apr 1;32(2).
Jaganathan SK, Mandal M. Antiproliferative effects of honey and of its polyphenols: a review. Journal of Biomedicine and Biotechnology. 2009 Jan 1;2009.
Mijanur Rahman M, Gan SH, Khalil M. Neurological effects of honey: current and future prospects. Evidence-based complementary and alternative medicine. 2014 Apr 27;2014.
Aliyu M, Odunola OA, Owumi SE, Gbadegesin MA, Choudhary MI, Farooq AD, Rasheed H, Erukainure OL, Ahmed S. Daily consumption of honey: effects on male wister albino rats. International Journal of Food Nutrition and Safety. 2012;1(2):66-74.
Erejuwa OO, Sulaiman SA, Ab Wahab MS. Honey: a novel antioxidant. Molecules. 2012 Apr;17(4):4400-23.
Carnwath R, Graham EM, Reynolds K, Pollock PJ. The antimicrobial activity of honey against common equine wound bacterial isolates. The veterinary journal. 2014 Jan 1;199(1):110-4.
Hegazi AG, Al Guthami FM, Basiouny MH, Al Gethami AF. Topical Saudi Arabia Talh honey (Acacia nilotica) on surgical wound healing activity. Highlights in BioScience. 2020 Sep 10;3.
Iftikhar, F., Arshad, M., Rasheed, F., Amraiz, D., Anwar, P. and Gulfraz, M., 2010. Effects of acacia honey on wound healing in various rat models. Phytotherapy Research: An International Journal Devoted to Pharmacological and Toxicological Evaluation of Natural Product Derivatives, 24(4), pp.583-586.
Minden-Birkenmaier BA, Cherukuri K, Smith RA, Radic MZ, Bowlin GL. Manuka honey modulates the inflammatory behavior of a dHL-60 neutrophil model under the cytotoxic limit. International journal of biomaterials. 2019 Feb 25;2019.
Hegazi AG. Antimicrobial activity of different Egyptian honeys as comparison of Saudi Arabia honey. Research Journal of Microbiology. 2011;6(5):488–95.
Owayss AA, Elbanna K, Iqbal J, Abulreesh HH, Organji SR, Raweh HS, Alqarni AS. In vitro antimicrobial activities of Saudi honeys originating from Ziziphus spina-christi L. and Acacia gerrardii Benth. trees. Food science & nutrition. 2020 Jan;8(1):390-401.
Khanna A, Rombeau JL. Pilonidal disease. Clinics in colon and rectal surgery. 2011 Mar;24(01):046-53.
Argoff CE, Dubin A, Pilitsis J, McCleane G. Pain management secrets E-Book. Elsevier Health Sciences; 2009 Jul 31.
Ferri FF. Ferri's clinical advisor 2018. Mosby.; 2008.
Iesalnieks I, Ommer A. The management of pilonidal sinus.
Deutsches rzteblatt International. 2019 Jan;116(1-2):12.
Chang BA, Thamboo A, Burton MJ, Diamond C, Nunez DA. Needle aspiration versus incision and drainage for the treatment of peritonsillar abscess [Internet]. Vol. 2016, Cochrane Database of Systematic Reviews. John Wiley and Sons Ltd; 2016 [cited 2021 Apr 19].
Goharshenasan P, Amini S, Atria A, Abtahi H, Khorasani G. Topical application of honey on surgical wounds: A randomized clinical trial. Complementary Medicine Research. 2016;23(1):12-5.
Kanner R. Addiction and pain management. Pain Management Secrets E-Book. 2009 Jul 31:262.
Hegazi AG, Al Guthami FM, Al Gethami AF, El Fadaly HA. Beneficial effects of capparis spinosa honey on the immune response of rats infected with toxoplasma gundii. Journal of pharmacopuncture. 2017 Jun;20(2):112.
Markey B, Leonard F, Archambault M, Cullinane A, Maguire D. Clinical veterinary microbiology e-book. Elsevier Health Sciences; 2013 Nov 30.
Bandara AB, Zuo Z, Ramachandran S, Ritter A, Heflin JR, Inzana TJ. Detection of methicillin-resistant staphylococci by biosensor assay consisting of nanoscale films on optical fiber long-period gratings. Biosensors and Bioelectronics. 2015 Aug 5;70: 433–40.
Putman M, Burton R, Nahm MH. Simplified method to automatically count bacterial colony forming unit. Journal of Immunological Methods. 2005 Jul;302(1–2):99–102.
Bertoncelj J, Doberšek U, Jamnik M, Golob T. Evaluation of the phenolic content, antioxidant activity and colour of Slovenian honey. Food Chemistry. 2007 Jan 1;105(2):822–8.
Beretta G, Granata P, Ferrero M, Orioli M, Facino RM. Standardization of antioxidant properties of honey by a combination of spectrophotometric/fluorimetric assays and chemometrics. Analytica Chimica Acta. 2005 Mar 28;533(2):185–91.
Chua LS, Rahaman NL, Adnan NA, Eddie Tan TT. Antioxidant activity of three honey samples in relation with their biochemical components. Journal of analytical methods in chemistry. 2013 Aug 21;2013.
Isla MI, Craig A, Ordoez R, Zampini C, Sayago J, Bedascarrasbure E, et al. Physico chemical and bioactive properties of honeys from Northwestern Argentina. LWT - Food Science and Technology. 2011 Nov;44(9):1922–30.
Carreck NL. Special issue: Honey. Journal of Apicultural Research. 2018, 57, 1–4.
Al ML, Daniel D, Moise A, Bobis O, Laslo L, Bogdanov S. Physico-chemical and bioactive properties of different floral origin honeys from Romania. Food chemistry. 2009 Feb 15;112(4):863-7.
Saxena S, Gautam S, Sharma A. Physical, biochemical and antioxidant properties of some Indian honeys. Food chemistry. 2010 Jan 15;118(2):391-7.
Meda A, Lamien CE, Romito M, Millogo J, Nacoulma OG. Determination of the total phenolic, flavonoid and proline contents in Burkina Fasan honey, as well as their radical scavenging activity. Food chemistry. 2005 Jul 1;91(3):571-7.
Gheldof N, Wang XH, Engeseth NJ. Identification and quantification of antioxidant components of honeys from various floral sources. Journal of agricultural and food chemistry. 2002 Oct 9;50(21):5870-7.
Ferreres F, Andrade P, Toms-Barbern FA. Flavonoids from Portuguese heather honey. Zeitschrift fr Lebensmittel- Untersuchung und Forschung. 1994 Jul;199(1):32-7.
Liza A-Rahaman N, Suan Chua L, Roji Sarmidi M, Aziz R. Physicochemical and radical scavenging activities of honey samples from Malaysia. Agricultural Sciences. 2013;04(05):46–51.
Barbosa-Pereira L, Angulo I, Paseiro-Losada P, Cruz JM. Phenolic profile and antioxidant properties of a crude extract obtained from a brewery waste stream. Food Research International. 2013 May 1;51(2):663–9.
Velnar T, Bailey T, Smrkolj V. The wound healing process: an overview of the cellular and molecular mechanisms. Journal of International Medical Research. 2009 Oct;37(5):1528-42.
Ranzato E, Martinotti S, Burlando B. Epithelial mesenchymal transition traits in honey-driven keratinocyte wound healing: Comparison among different honeys. Wound Repair and Regeneration. 2012 Sep;20(5):778-85.
Ranzato E, Martinotti S, Burlando B. Honey exposure stimulates wound repair of human dermal fibroblasts. Burns & trauma. 2013 Jun;1(1):2321-3868.
Oryan A, Alemzadeh E, Moshiri A. Biological properties and therapeutic activities of honey in wound healing: A narrative review and meta-analysis. Journal of Tissue Viability. 2016 May 1;25(2):98–118.
Majtan J. Honey: an immunomodulator in wound healing. Wound Repair and Regeneration. 2014 Mar;22(2):187-92.
Basualdo C, Sgroy V, Finola MS, Marioli JM. Comparison of the antibacterial activity of honey from different provenance against bacteria usually isolated from skin wounds. Veterinary microbiology. 2007 Oct 6;124(3-4):375-81.
Imran M, Hussain MB, Baig M. A randomized, controlled clinical trial of honey-impregnated dressing for treating diabetic foot ulcer. Journal of the College of Physicians and Surgeons Pakistan. 2015;25(10):721–5.
Erejuwa OO, Sulaiman SA, Wahab MS. Effects of honey and its mechanisms of action on the development and progression of cancer. Molecules. 2014 Feb;19(2):2497-522.
Martinotti S, Ranzato E. Honey, wound repair and regenerative medicine. Journal of functional biomaterials. 2018 Jun;9(2):34.
Moghazy AM, Shams ME, Adly OA, Abbas AH, El-Badawy MA, Elsakka DM, Hassan SA, Abdelmohsen WS, Ali OS, Mohamed BA. The clinical and cost effectiveness of bee honey dressing in the treatment of diabetic foot ulcers. Diabetes research and clinical practice. 2010 Sep 1;89(3):276-81.
Molan P, Rhodes T . Honey: a biologic wound dressing. Wounds. 2015;27:141–151.
Hegazi AG, Al Guthami FM, Al Gethami AF, Abd Allah FM, Saleh AA, Fouad EA. Potential antibacterial activity of some Saudi Arabia honey. Veterinary world. 2017 Feb;10(2):233.
Willix DJ, Molan PC, Harfoot CG. A comparison of the sensitivity of wound-infecting species of bacteria to the antibacterial activity of manuka honey and other honey. Journal of applied bacteriology. 1992 Nov;73(5):388-94.
Adeleke OE, Olaitan JO, Okpekpe EL. Comparative antibacterial activity of honey and gentamicin against Escherichia coli and Pseudomonas aeruginosa. Annals of burns and fire disasters. 2006 Dec 31;19(4):201.
Chauhan A, Pandey V, Chacko KM, Khandal RK. Antibacterial activity of raw and processed honey. Electronic journal of biology. 2010;5(3):58-66.
Tonks AJ, Cooper RA, Jones KP, Blair S, Parton J, Tonks A. Honey stimulates inflammatory cytokine production from monocytes. Cytokine. 2003 Mar 7;21(5):242-7.
Tonks A, Cooper RA, Price AJ, Molan PC, Jones KP. Stimulation of TNF-α release in monocytes by honey. Cytokine. 2001 May 1;14(4):240-2.
Majtan J. Honey: an immunomodulator in wound healing. Wound Repair and Regeneration. 2014 Mar;22(2):187-92.
Mirza R, DiPietro LA, Koh TJ. Selective and specific macrophage ablation is detrimental to wound healing in mice. The American journal of pathology. 2009 Dec 1;175(6):2454-62.
Laskin DL. Macrophages and inflammatory mediators in chemical toxicity: a battle of forces. Chemical research in toxicology. 2009 Aug 17;22(8):1376-85.
DOI:
https://doi.org/10.36462/H.BioSci.202110
Refbacks
There are currently no refbacks.
Copyright (c) 2021 Hegazi et al

This work is licensed under a
Creative Commons Attribution 4.0 International License
.
...........................................................................................................................................................

Other "Highlights in" Journals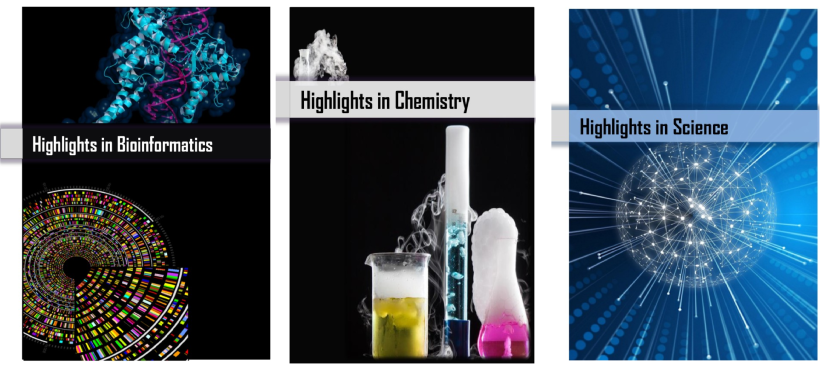 Highlights in Bioinformatics              Highlights in Chemistry                 Highlights in Science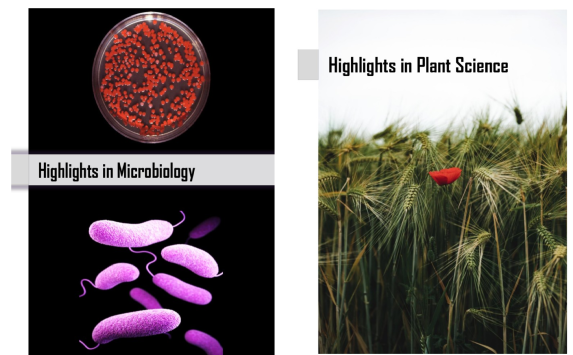 Highlights in Microbiology              Highlights in Plant Science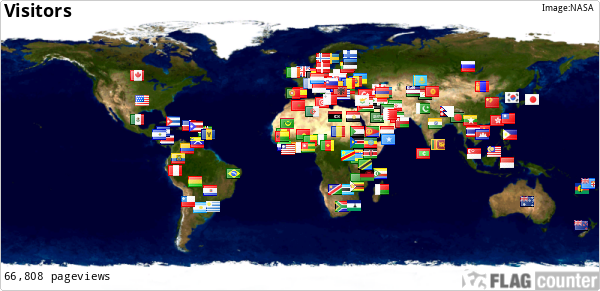 ........................................................................................................................................

International Library of Science "HighlightsIn" is an Open Access Scientific Publishers, aiming to science and knowledge support